Category:Creative Writing,Motivation,Non Fiction,Writing
I think you can only discover your true passion when you take the chance and step into the light. And allow me to elaborate on that.
Though Martha Beck definitely summed it up quite well and accurately in this  quote I have posted below.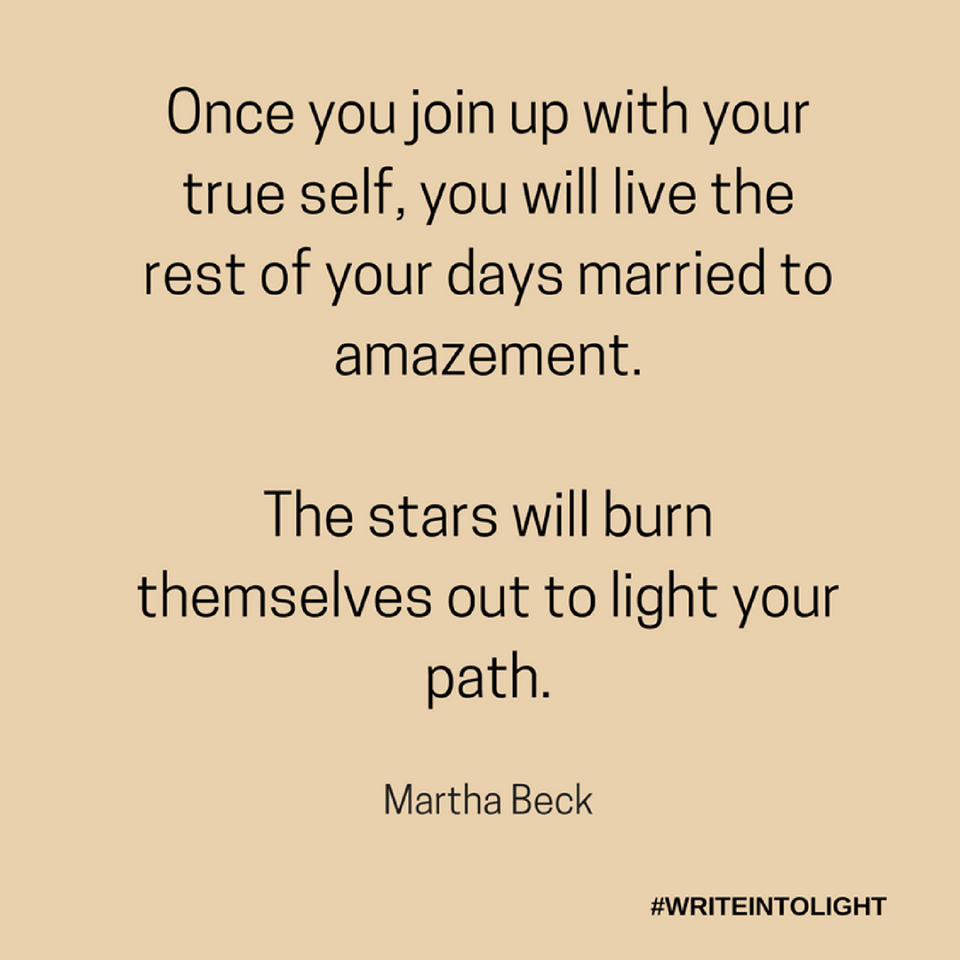 What do you do when you love what you actually do for a living. I've got the answer to that – you enjoy it. Recruitment is my passion and as I begin the transition into adding my Writing dreams onto my current career path – I'm torn between excitement and angst (more excitement than angst of course). But it only lasts momentarily as I realize the only thing that ever stood in my way or prevented me from doing the things I wanted to or achieving the things I wanted to do…was me. I read an excerpt which I posted recently (and have included below) – and it is truly the epitome and the core of my belief system (with no attempts of excluding a higher power that also hangs out in that same said universe). It's about allowing yourself to step into the light and to be patient when also doing so.
As much as we are scared or uncertain – we have to remain steadfast and true to opening ourselves up to taking risks where risks need to be taken. But we can't keep this to ourselves. You have to share it with others. Why? Well if you get a group of individuals staying alone in their thoughts they stay as individuals. But if those same individuals step out into that Light and collectively create a community of hope, inspiration, brain storming (and the list goes on) – then there is no stopping us. And there are no rigid rules to this "stepping out" – YOU get to choose how much and how you do it. You get to decide on what is your comfort level. Just find your balance and trust in the beauty of you. When living YOUR life you don't have to adopt someone else's To do List or someone else's rules. You have more freedom and power than you realize. So here's to living your life, taking chances and sharing the knowledge when it needs to be shared and can be shared. Peace & Love.