by Barbara Radecki (Author)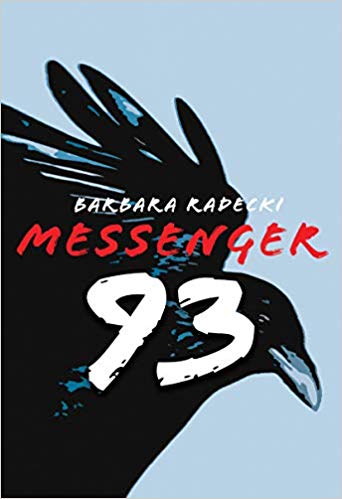 "In seven days, she will fall," say the crows. "As she falls, so do we all." Who falls? wonders M. The ominous, supernatural message starts M on a quest that could save more than one life. But what if the person in danger happens to be her nemesis? Along the way, M meets up with Gray, a Cree boy with his own hopes of saving a runaway Indigenous girl. As they begin a wild journey through the city and into the bleak northern woods, M grasps for the true meaning behind the crows' messages and pushes deeper and deeper into worlds she doesn't know or understand, holding fast to a questionable dream that she might be a modern-day Joan of Arc.
" Radecki's masterful turns of suspense and mystery send M, and the rest of us, on a thrill ride from downtown to the deep woods. It's a can't-put-down, must read adventure!" "

(Thom Vernon, award-winning author of "The Drifts")
"This brave novel by Barbara Radecki tackles bold subjects — missing girls, celebrity culture, white privilege and cultural appropriation — as it explores one girl's pilgrimage of self-discovery."

(Diane Terrana, acclaimed author of "The World on Either Side")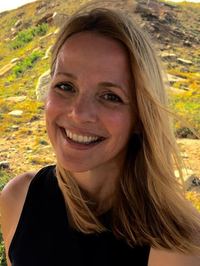 About the Author
Barbara Radecki was an actor first, known for voicing the role of Sailor Neptune in the original English dub of the popular Sailor Moon anime. She worked extensively in film and television before turning her focus to writing. She has written several screenplays, which are in various stages of development.

Her debut novel, The Darkhouse, was released in Canada on October 2016 through DCB, and in May 2017 through Orca Books in the US. Her second novel, Messenger 93, comes out in Spring 2020.

She was born in Vancouver, grew up in Ontario and Montreal, studied at the University of Windsor, and is now based in Toronto.
ALSO CHECK OUT HER OTHER BOOK TOO "THE DARKHOUSE".